Pizza di Joey takes the utmost pride in serving superior quality, authentic NY-style brick oven pizza to its customers. Founder and CEO, Joey Vanoni, crafts pizza by combining authentic recipes and traditional baking techniques with fresh, seasonal ingredients sourced from farms and markets in the greater Baltimore area.
Joey was born and raised in Perth Amboy, New Jersey and learned the culinary art and science of pizza baking on a coal fired, brick oven in one of the country's first pizzerias founded in 1930. After high school, Joey enlisted in the United States Navy. In his eight years of active military service, Joey traveled far and wide, serving on land and at sea aboard submarines. In his travels, Joey's passion for baking pizzas grew into a way for him to help boost morale among his fellow service members; a small taste of home quickly became an eagerly awaited, weekly tradition. Joey has baked pizzas everywhere from hundreds of feet under the sea, to the hills of Afghanistan.
After nearly a decade of service, Joey returned home in 2013 but was unable to find employment. His lifelong best friend and business partner, Tomas Ruperto II, as well as his brother, Peter, helped to convince Joey to take his future by the reins and pursue his passion. After nine months of research and planning, Pizza di Joey food truck hit the streets of Baltimore City and Anne Arundel County, serving up the BEST authentic NY-style brick oven pizza in the area.
Since August of 2014 the Pizza di Joey family has worked hard to improve their craft and show Marylanders what real pizza is. After much support from his incredible patrons, friends, and family, Joey decided to pursue a "brick-and-mortar" location. Little did he know that he would end up in his "second home" here in Baltimore City, in The Heart of Federal Hill.
In September of 2019, Pizza di Joey opened its first "brick-and-mortar" in the historic Cross Street Market. With its new home in one of the City's most iconic landmarks, Pizza di Joey is slinging its MONSTER slices and pouring its 32 oz bucket beers sevens days a week, bringing friends and families together over fresh pies and brews, making memories that will last a lifetime.
Proud Supporters of: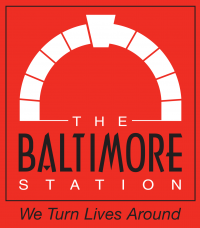 Acknowledgements: